Knitting is a forming a series of courses and multiple loops of yarn to create a fabric. There are two main types of knitting, warp knitting and weft knitting, each of which can be created by hand or machine. There are many variations of knitting structures and patterns that have evolved from basic knitting principles. Different types of yarn, stitches, and gauge contribute to different fabric characteristics. Nowadays,knitted fabrics are usually used in the fields of apparel and home textiles.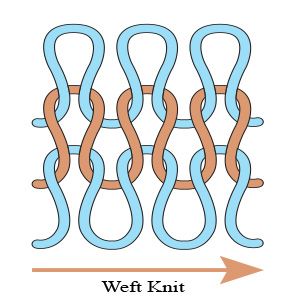 Knitted fabrics usually use natural fibers such as cotton, linen, wool and silk as raw materials. However, with the developing of fabric technology, chemical fiber such as polyester and nylon are also used as raw materials for production. For this reason, the performance of knitting fabric has also been greatly improved. More and more clothing manufacturers prefer to use knitted fabrics.
Advantages of knitted fabric
1.Because of the weaving characteristics of knitted fabrics, there is a lot of expansion and contraction space around the loops of the fabric, so the stretchability and elasticity is very good. The knitting fabrics can be worn without restricting human activities (such as jumping and bending, etc.), so it is really a good fabric for active wear.
2.The raw materials for weaving are natural fibers or some fluffy chemical fibers. Their yarn twists are low, and the fabric is loose and porous. This feature greatly reduces the friction between the clothes and the skin, and the fabric is very soft and comfortabl, so it is very suitable for intimate apparels.
3.The knitted fabric has an air pocket structure inside, and the natural fiber itself has a certain moisture absorption and breathability, so the knitted fabric is very breathable and cool. Now a large part of the summer clothes on the market are made of knitted fabrics.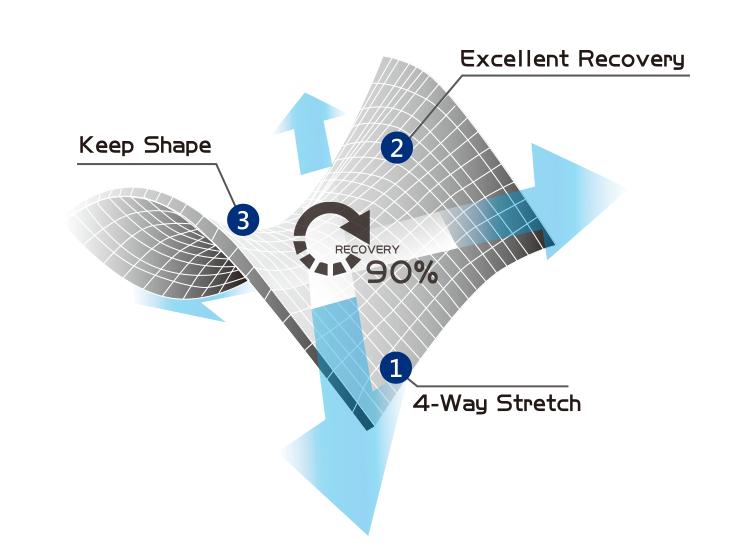 4.As mentioned above, knitted fabrics have excellent stretchability, so the fabrics can automatically recover after being stretched by external forces and are not easy to leave wrinkles. If it is a chemical fiber knitted fabric, it is easy to dry after washing.
Shortages of knitted fabric
Knitted fabrics are prone to fluff or pilling after long-term wear or washing, and the fabric structure is relatively loose, which is easy to wear and shorten the service life of the fabric. The size of the fabric is not stable, and if it is a natural fiber knitted fabric, it is likely to shrink.
---
Post time: May-27-2022